On Sunday 16 October, a beautiful sunny day, SOMR organised a Picnic for Nature at the Gladstone Market. It was part of a statewide initiative by the Nature Conservation Council with a focus on networking and education.
The SOMR stall was decorated with numerous posters and banners pertaining to the protection of the environment. Maps and graphs on the table showed details of the proposed Oven Mountain Pumped Hydro project. Many passers engaged in conversations about their concerns in regards to the project's impact on the Macleay River.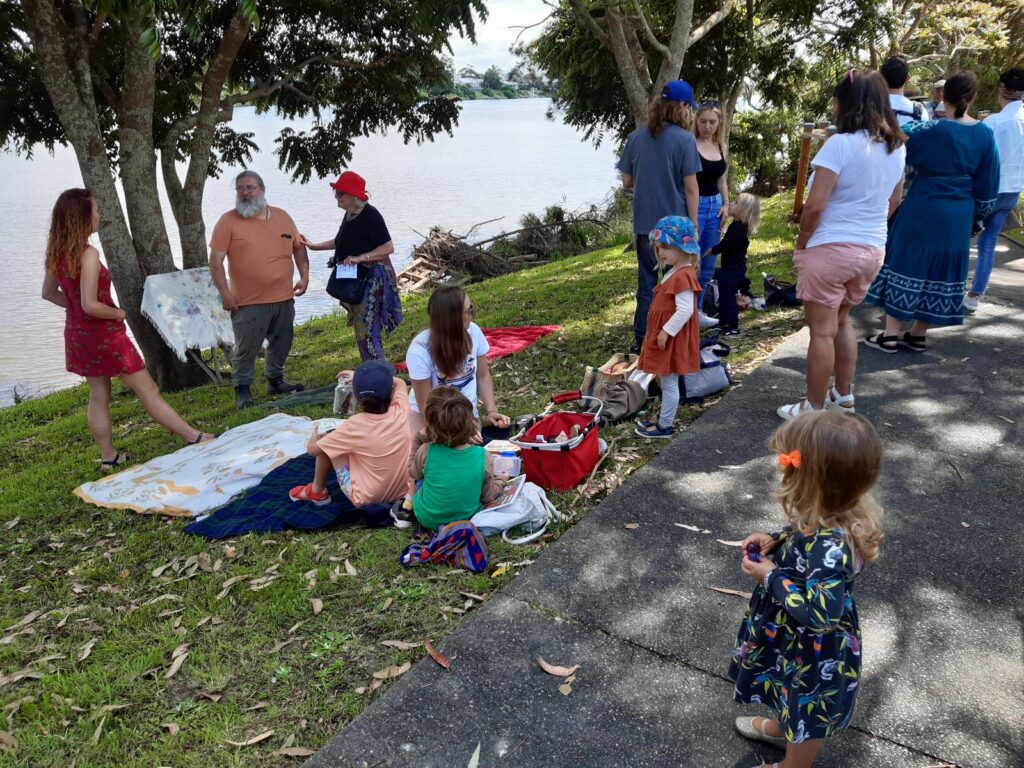 Several people spread their picnic blankets on the riverbank behind the stall. They took the opportunity to network while the children went back and forth between the picnic treats and the playground.