Held on Sunday 17 September, coinciding with the Gladstone Quality Markets, was attended by some 11 craft with 14 paddlers. The hot weather was tempered by the cool water. Reception, paddling by the Markets was as warm at the weather!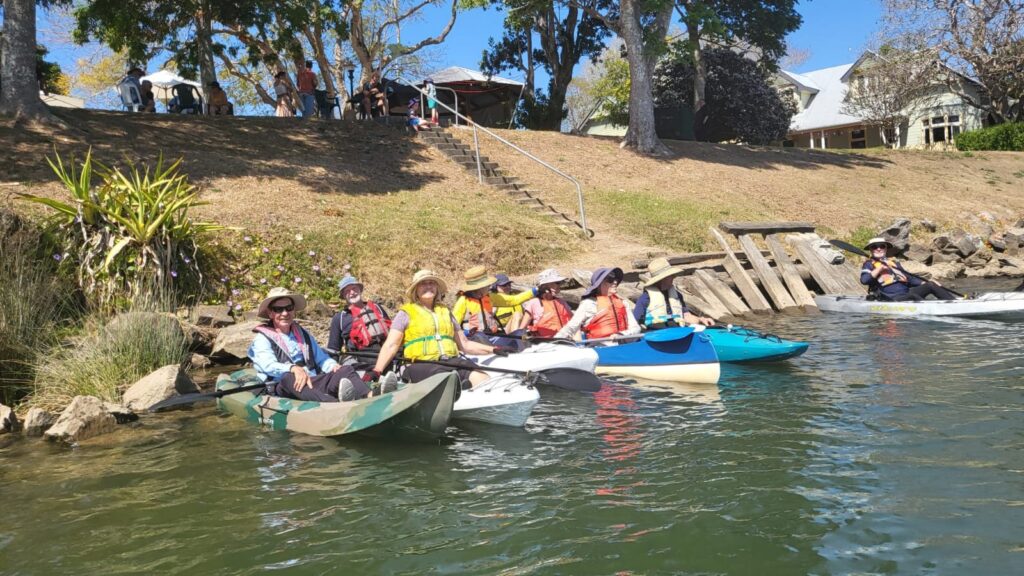 Working with the tide resulted in an easy and comfortable chatty paddle. Some ripe overhanging mulberries offered sustenance!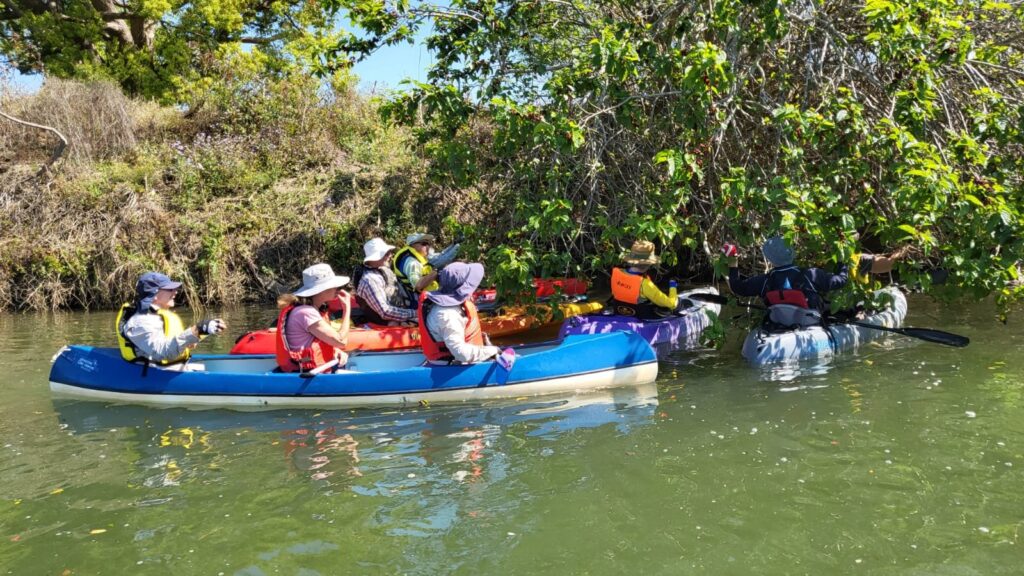 Everybody asked, where will we paddle next year?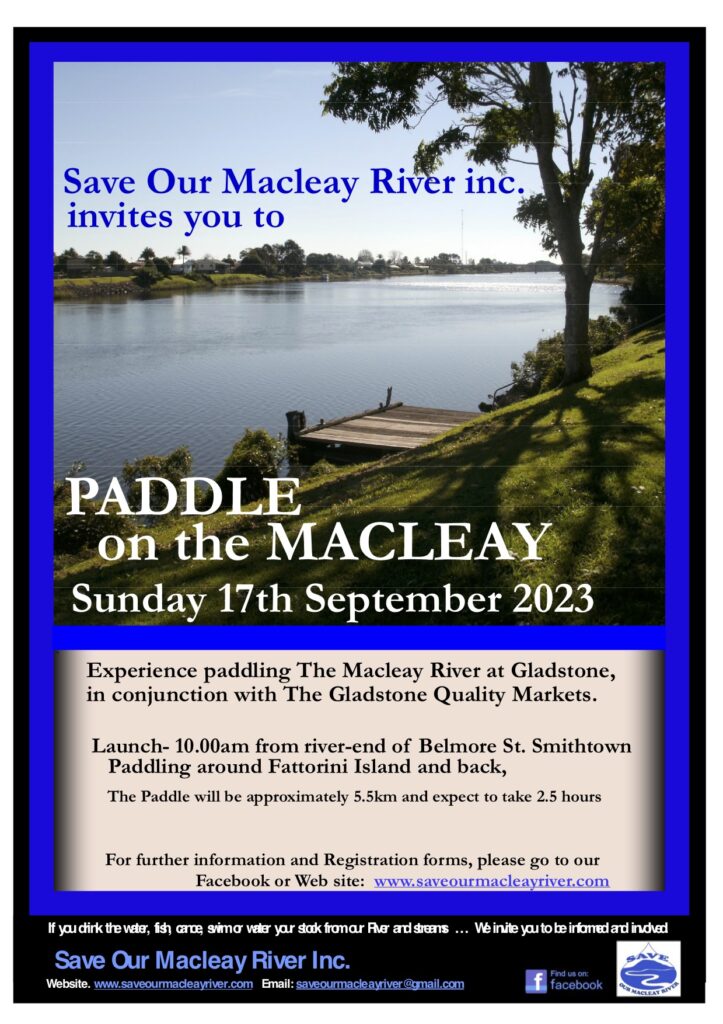 Click here for Directions and Registration Form